Treppe 41
Public Film Club
The Treppe 41 film club invites people to present their favorite films. After the screening the audience can discuss the film over drinks.
Friday 09.09.2022
22:30 Uhr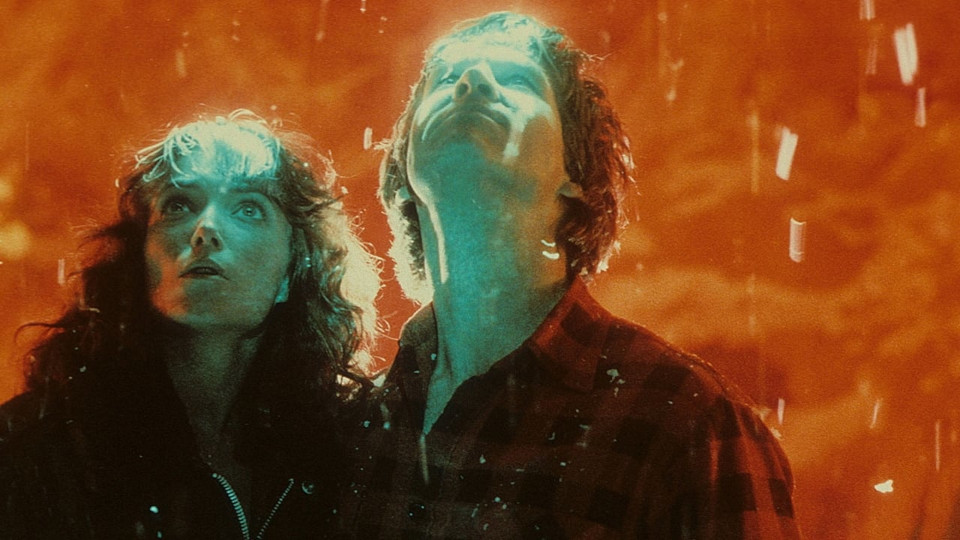 STARMAN
US 1984. R: John Carpenter. D: Jeff Bridges, Karen Allen, Charles Martin Smith. 115 Min. 35mm. OmU
Original version with German subtitles
Mit Gesprächen und Drinks
Filmreihe: Treppe 41
Ein Außerirdischer nimmt nach dem Abschuss seines Raumschiffs die menschliche Gestalt eines Unfallopfers an. Die irritierte Witwe Jenny wird seine Begleiterin auf einer Reise durch die USA zum Treffpunkt mit einem anderen Raumschiff. Gejagt von Regierungsbeamten, kommen sich die beiden näher, während das fremde Wesen irdische Erfahrungen sammelt. STARMAN kreuzt Science-Fiction, Romanze und Road Movie – und ist auch filmisch ein Ausnahmewerk in Carpenters Filmografie: Statt markant minimalistischer Bildsprache gibt es prächtige Panoramen und poetische Lichtspiele, statt hypnotischer Synthieklänge einen vielschichtigen Score von Jack Nitzsche, der die sphärisch-ätherische und romantisch-emotionale Seite des Films verbindet.
Unfortunately it is not possible to buy tickets for this event online.
The staff at the counter of the DFF is available for questions regarding tickets for this event.